Everything stays the same for the tenants of The Beresford, a grand old apartment building just outside the city…until the doorbell rings…
Will Carver returns with an eerie, deliciously and uncomfortably dark standalone thriller.
Just outside the city—any city, every city—is a grand, spacious, but affordable apartment building called The Beresford. There's a routine at The Beresford. For Mrs. May, every day's the same: a cup of cold, black coffee in the morning, pruning roses, checking on her tenants, wine, prayer, and an afternoon nap. She never leaves the building. Abe Schwartz also lives at The Beresford. His housemate, Sythe, no longer does. Because Abe just killed him. In exactly sixty seconds, Blair Conroy will ring the doorbell to her new home and Abe will answer the door. They will become friends. Perhaps lovers. And, when the time comes for one of them to die, as is always the case at The Beresford, there will be sixty seconds to move the body before the next unknowing soul arrives at the door. Because nothing changes at The Beresford, until the doorbell rings…Eerie, dark, superbly twisted and majestically plotted, The Beresford is the stunning standalone thriller from one of crime fiction's most exciting names.
🖤🖤🖤🖤🖤
Hi and welcome to my review of The Beresford!
Me throughout reading The Beresford: Ohmigod this is SO GOOD! How is it that I can pick up each and every new Will Carver novel with the highest expectations and still have them met, nay, exceeded?! How does he manage to surprise me every single time, to catch me off guard, to hook me from the very first page?! Just SO GOOD! (Do I sound like I'm fangirling? Good, cos I am!)
Also me throughout reading The Beresford: How the hell am I going to review this one?!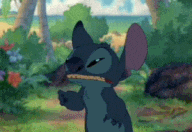 Well, I've finished it now and I still have no blooming idea. The most apt thing to say may be: bloody hell (although even that could be hard with my jaw still on the floor). Can I just leave it at that? No? Le sigh. Okay, well I'll try.
The Beresford kicks off with Abe. Abe is perfectly average and normal and nice. Except for the fact that he's just killed his neighbour. Erm… Accidents happen? Yes they do, but at The Beresford, I wouldn't exactly call them accidents… Before you know it, you, the new Beresford tenant, are in a kill-or-be-killed situation and before you know it, you, the reader, are stuck on a batshit crazy merry-go-round, needing a breather while simultaneously feeling hella reluctant to ever jump off.
In terms of style, this is perhaps a more accessible – call it mainstream if you must – side of Will Carver, more Girl 4 or Good Samaritans than Nothing Important Happened Today or Hinton Hollow Death Trip. It is written in the third person singular and Death is not talking to the reader. Does that mean it reads like any other thriller out there? Erm… No. It is still a Will Carver after all, and I am still thanking the universe that he fell in with an indie publisher who not only respects his unique style, but allows him to hone it.
The Beresford is every bit as dark and as clever as I wanted it to be when I first heard about it. It's unsettling from the get-go, not because you know there's been a murder, but because you feel there's all sorts of things going on beneath the surface that you're not privy to yet. There is just something so insidiously sinister about The Beresford, just like there is something insidiously sinister about The Beresford. And its residents.
What was it about this building that gave me the creeps? What was it about the old landlady that made me think of that old lady in IT Chapter Two who turned into Pennywise? Was I waiting for poor old Mrs May to turn into a murderous clown? I kinda was! That was a mindfuck all on its own, lemme tell ya!
The Beresford is bloody and brutal and darkly funny and acidic and mind-boggling and thought-provoking in a way that only a Will Carver novel is. If you enjoyed his previous work I'm going to assume this is high up on your wishlist. If you're new to this author, The Beresford is an excellent place to start. Highly recommended either way!
The Beresford is out in digital formats right now, and will be out in paperback on 22 July. You can (pre)order directly from Orenda Books here.
Hugest of thanks to Orenda Books for the gorgeous proof! All opinions are still my own.